10: You chose the people on the other side of your wall.

9: You have complete control of your environment.
8: You have so much more space than, even three, hotel rooms.
7: Studies prove (GMA) that Vacation Rentals are cleaner and better maintained than the average hotel.
6: Private Parking, right outside your door.
5: No need to tip.
4: The convenience of a Full Size Kitchen.
3: The Word COZY.
2: The average cost is less than you would pay for 2 hotel rooms.
1: You will never go back to Hotels once you stay in a
Vacation Rental Home.

Push Here to See Availability

FREE!
Wireless, High Speed, Internet Connection




We happily accept all Major Credit Cards!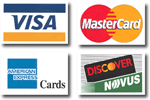 Just call

210-422-8810

or
email us - vacation@theplaceyoustayinsa.com
with "any" questions you may have.

We'll be happy to answer them.