Push Below
to See


See
Photos

Check for Availability

How Many
Bedrooms?

Detailed
Description

What is Provided?

About
the Area

Location

Rates Etc.

Top 10

Reasons to choose a Vacation Home

My Words to
Families of
Graduating Military

Please Read Our Guest Comments

About the

Owner
Laralee


Nearby Activities
Links

Laralee's
Little Boutique
~Online~ Shopping

Back to
H
ome Page
My Little Boutique became so popular I had to give it it's own place on the internet.
Please push the Logo below to be taken there.
Don't worry,
there is a link at the top of those pages
to bring you back safely.
:- )



Push Here to See Availability

FREE!
Wireless, High Speed, Internet Connection




We happily accept all Major Credit Cards!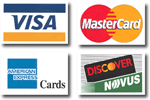 Just call

210-422-8810

or
email us - vacation@theplaceyoustayinsa.com
with "any" questions you may have.

We'll be happy to answer them.